The NorthAir Aviation is a young and dynamic company, managed by Simone Bonardi, with its operational base at the airfield Robecco Pavese (PV11) in Pavia.
Simone Bonardi is fifteen experience in avionics maintenance, in the design of complete avionics, the electrical design and the 3D mechanical panels, but also in understanding and implementing customer requirements.
Simone Bonardi managed until 2008 the avionic workshop "StarCompany" in the airport in Voghera. In early 2009 Simone Bonardi decides to start his own business, always following the guidelines of precision and quality that distinguish him and which did him grow over the years.
With NorthAir Aviation Simone Bonardi focuses on avionic customization, on realization of complete electrical systems and on the supply of complete electrical systems for aircraft manufacturers (OEM 's).
The NorthAir Aviation realizes in full the concept of avionic constructions of quality and value, making some cockpits that are unique for attention to the details. With these strengths: experience, quality and technical support, NorthAir Aviation can respond to every need in the avionic field as LightSport & Experimental, for private customers or manufacturers.
The NorthAir Aviation has a mecanic workshop with advanced equipment as: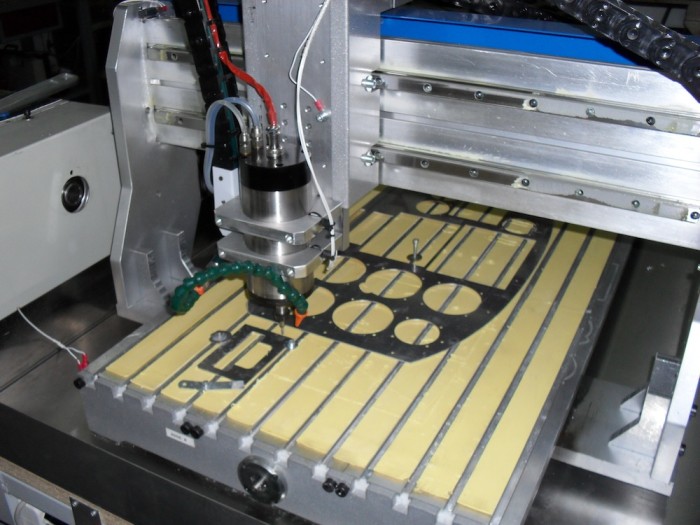 – A research and CAD – CAM design center;
– A zone CNC machining for the cutting of panels of 1400 x 600 mm;
– Hand tools zone such as milling , turning , bending and cutting machines for the manual processing of metals.
The avionic laboratory is another flagship of NorthAir Aviation , it is divided into the following segments:
– Cutting zone and stripping cables with machine powerstip 9500 and automatic winder that allows you to create custom coils of electrical cable according to customer requirements;
– Various welding stations with units SMD;
– Tour Avionics test equipment fitted by IFR Aeroflex 6000 and 4000 performing Ramp test Transponder A / C / S , encoder test and calibration , test systems COM , NAV , VOR / ILS , ELT 121.5 and 406 MHz;
– Various tools for manual crimping and series as DMC and Tyco;
– Zone test harnesses automated via PC.
With this equipment the NorthAir Aviation has the opportunity to test the individual parts or the entire instrument panel, by simulating all the flight/engine parameters, verifying the proper functionality of each instrument.
The NorthAir Aviation has a warehouse with a wide assortment of electrical, avionics and certified hardware equipment. NorthAir Aviation is based on the airfield PV11 in Pavia where it has a Pilot Shop open to all customers from Monday to Saturday where you can buy the best products of avionics.