Avionics products Recommended!
July 18, 2015

Posted by

Super
Garmin re-imagines aviation portable with the first GPS watch designed specifically for highly capable drivers. D2 features include direct-to functions and functions nearest using a worldwide database of the airports. InoltreL'orologio Garmin GPS D2 provides for the presence of a baro-altimeter setting with adjustable metric, a compass and altitude alert functionality.
The clock D2 displays multiple time zones with Zulu / UTC, various timers and vibrating alerts for task reminders in flight. Wirelessly receives the flight plan from Garmin Pilot ™ and controls virB ™. … MORE…
---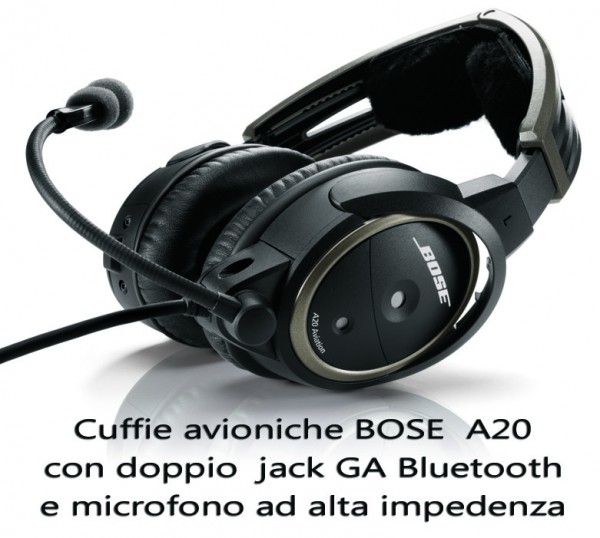 Headphones Bose® A20® avionics represent our headphones for more advanced riders. The extraordinary technological innovations ensure a significant reduction in noise and offer comfort even better than previous models, without compromising on sound quality you expect from Bose. In addition, the avionics A20® Headphones are now equipped with an auxiliary audio input and Bluetooth connectivity for mobile cellulari.Le avionics A20® Headphones come in a version installed, powered by the aircraft, and in either a portable battery for several types of aircraft, including helicopters.
---
And the new ELT 04406 Mhz is elt a new generation with input for GPS antenna, it is supplied as a complete kit ready for installation.
Is the elt with the best value for money.
Accept GPS position data input from Bendix / King, Garmin, GPS NMEA 0183.
The new antenna is tilted back 20 degrees, and has a molded plastic base.
5 watts @ 406 MHz for 24 hours, and 100Mw @ 121.5MHz for 48 hours.
New simple plug with audible indicator warning.
New lithium battery offers a battery life of five years, and makes it substantially lighter.
Ability to use the indicator Ameriking remote panel.
---
The knob is equipped with two buttons higher, the PTT button and a frontal button smallest below the PTT used for example for tripping autopilot.
Other characteristics:
Only for use in experimental aircraft
Four control stick functions
Two trigger buttons
Two face buttons
ambidextrous design
Made in the USA